Meet the Cobalt Studios Team
At Cobalt Studios we have a committed and highly skilled team of photographers ready to make sure you receive outstanding service and imagery! So if you want to get to know us better before your visit, check out below for more about the team.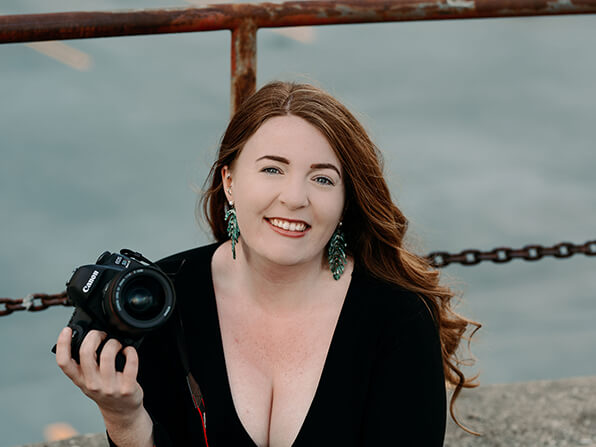 Michaela Higgison
Michaela was born and raised in Fairbanks, Alaska. Growing up in Alaska gave Michaela a deep love for nature and the great outdoors. In high school, she took various photography related courses such as darkroom photography and yearbook. After graduating high school, Michaela set off on a new adventure to Vancouver, Washington where she received her BA in Public Affairs at Washington State University. While attending university, Michaela always stayed in touch with her love for photography. Michaela often struggled to find her way in the Portland creative community.
It seemed competition was valued over community until she found Cobalt Studios. Her first session at Cobalt Studios was in late 2019 where she fell fully in love with the space and the energy of Cobalt. From then on she became a common visitor of the space then leader of a woman led group called Cobalt Collective. COVID put a hold to those plans but Michaela took on a new task of running the studio in the summer of 2020. When she is not working at the studio, Michaela can often be seen at local coffee shop editing or running around the city with her film camera in hand. She strives to center her work around inclusivity and honest connections while maintaining a timeless feel.
Book Your Photo & Video Studio in Portland.
Check our availability and enjoy your favorite studio experience.